Benefits of bird-safe buildings
The primary aim of making buildings bird-safe is to protect birds from a leading cause of death, but there are numerous other benefits to embracing bird-safe architecture.
Birds are protected by various provincial and federal laws in Canada. Building owners that even unintentionally permit the harm or death of birds through window-collisions at their buildings face legal risks. A bird-safe building, whether designed that way or retrofitted to be bird-safe, will help protect building owners from potential legal prosecution.
The adoption of bird-safe building standards also acts as a clear indication of a commitment to sustainability and green building practices. An increasing number of professionals are recognizing that a building is not truly 'green' or 'sustainable' until it is bird-safe.
There are certification opportunities for bird-safe buildings, such as LEED and BOMA BEST. Initiatives like Nature Canada's Bird Friendly Cities program also recognize cities that have made admirable contributions to bird conservation in their areas.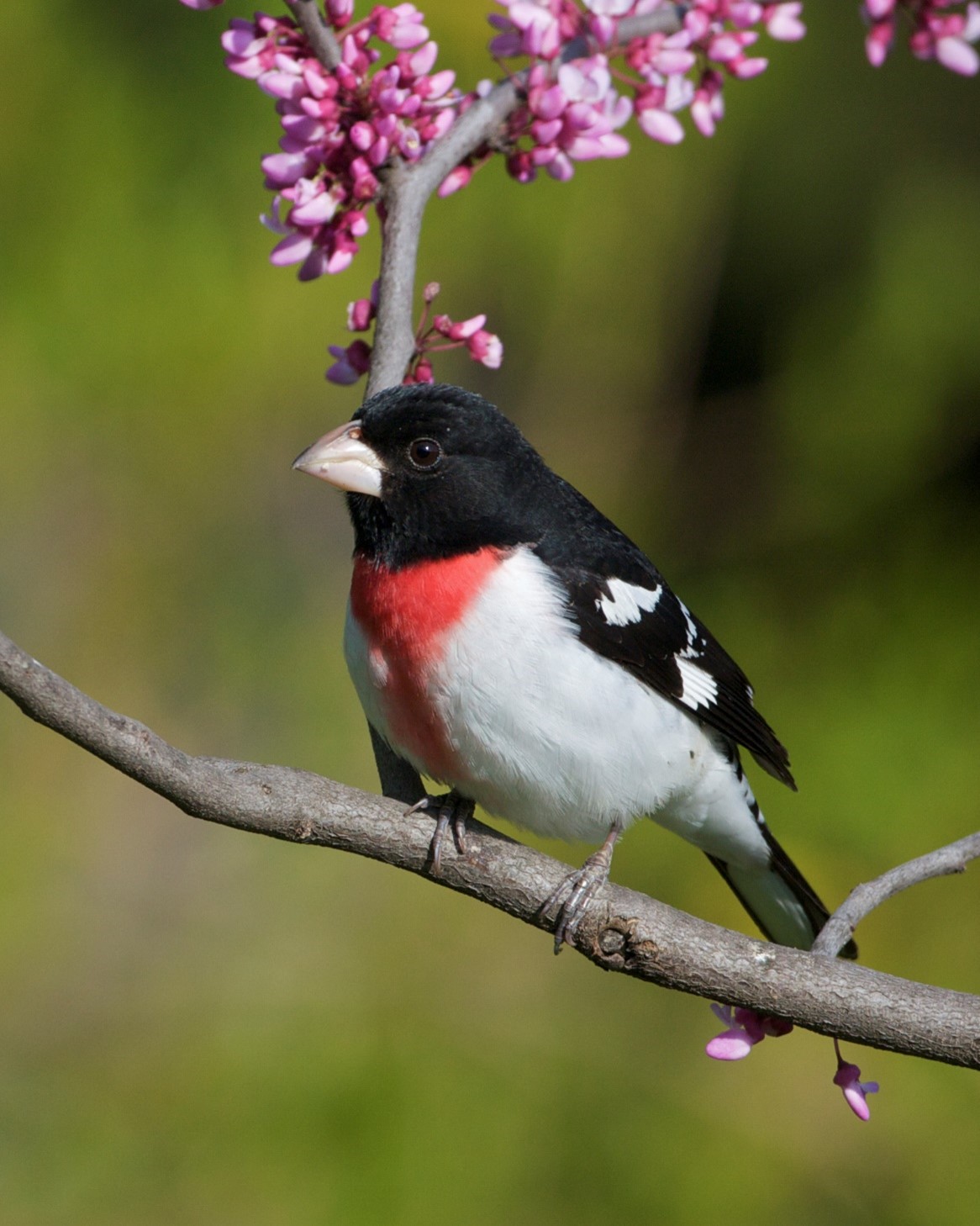 Rose-breasted Grosbeak. Photo: Carol L. Edwards
Save Birds, Energy & Money
Practices that make buildings safer for birds can also lead to energy and cost savings and reduce your building's carbon footprint. For example, reducing the amount of glass in a building can reduce heating and cooling costs. Bird-safe lighting practices and some bird-safe window applications (such as frit or customized solar films that meet current bird-safe standards) can also reduce energy consumption and lead to cost savings.