Educate and Engage the University Community
Engaging and educating the University community about the bird-building issue is an important step in growing widespread support for bird-friendly practices on campus, and inspiring people to make positive changes in their own lives. Successful engagement programs have several common elements which you should be familiar with as you plan your engagement efforts.
Educating your Audience
Before people can act on an issue, they need to know about it! Educate the University community about the bird-building issue, both on campus and beyond, and why it matters. Create awareness on campus via social media, posting informative posters at collision hotspots, using on-line data entry platforms such as the FLAP Mapper to log collisions, or writing articles in student newspapers.
When crafting messages:
Ensure messages are clear, factual, and accessible.

Seek to build common ground. One way to do this is by localizing the issue and talking about what's happening on campus. Community pride can make the issue more relevant for people and help motivate action.

Don't necessarily start with the bad. Show them first what's beautiful and amazing and what's at risk.

Utilize different methods to appeal to your audience's emotions instead of just stating the facts. This could include visual approaches, storytelling, or sharing personal stories about experiences to share your concern and passion for the cause.
Empowering the Audience
Consider what barriers to action your audience might face when developing your engagement efforts. Do they lack the information they need to take effective action? Is what you're asking them to do difficult, costly or inconvenient? Might they be overwhelmed by the scale of the issue and feel like their individual actions won't make a difference? Answering these questions can help you remove or reduce barriers to have a higher chance of sparking action.
Empower your community to take action by creating a clear, reasonable, motivating path forward. Craft your call to action in a focused and inspiring way, while articulating the end goal.
Tracking Success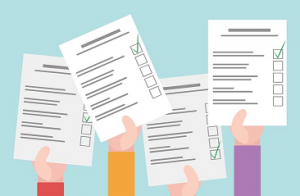 You want to know if your engagement efforts are working, so decide on trackable and informative metrics to assess performance. This can be difficult because sometimes the behaviours you want are not easily tracked, but you can get creative. For example, you could use surveys to see if a campaign influenced behaviour or ask people to share a photo of a change they have implemented on social media.
Making it Visible
People will be more likely to stay engaged if they can see they are making a difference, so find ways to showcase the impact of people's actions. Making the efforts visible inside and outside of the University also creates excitement and pride and builds a positive reputation.
Reflecting
Where possible, gather feedback to help you evaluate the successes and shortcomings of your efforts. What could be done differently next time to have an even greater impact?
Learn about what other Universities across Canada are doing to educate the community about the bird-building issue.